Brazil Experiential Travel Guide: 10 Things to Do, See and Eat
You want to visit Brazil, but you only have a limited amount of time. The magnitude and diversity of Brazil may leave you feeling overawed if you just have a few weeks to travel there. So to help you get started organising and arranging your own vacation, we produced our Brazil Experiential Travel Guide.
Travelling through the southern coastal roadways of Brazil, you'll pass through cities that are covered in luxuriant, growing greenery and rainforest that opens to glistening oceans and beaches. Throughout its inland tropical wetlands, be in awe of the enormous expanses of grassland, woodland, and rivers.
Cultural diversity and expression are present in the context of that nature, influenced by Portuguese colonial control, the trade in African slaves, and waves of immigration and internal movement. This provides the framework on which we quickly started to understand the nation—not completely, but deeply.
Brazil, from Rio de Janeiro to the Pantanal: An Experiential Guide
Take the Corcovado Railway to enjoy Rio from above at Christ the Redeemer
When we initially arrived in Rio de Janeiro, its natural features—dramatic mountains, urban jungles, and extensive lengths of white sand beaches—really caught my attention. Human life is tucked between the cliffs and fissures of Mother Nature, including city skyscrapers and densely inhabited communities.
We rode the Corcovado Railway through Tijuca National Park's dense rainforest, a region notable for both its immensity and lushness. The 30-metre-tall Art Deco monument of Christ the Redeemer that stands atop Corcovado mountain embraces the city. The view is amazing from the summit.
Visit the Planeterra Favela Experience in Vidigal to test your perception.
The favela tour is created and delivered by local community leaders and groups. The experience centres focused on respect, sharing and cultural interaction. Since the money stays in the local economy and benefits the entire community, the positive effects are multiplied on both an economic and social level.
Even if no single event can completely eliminate a favela's otherness, this one does. By substituting the tale of hardship and peril with the tale of people struggling to survive for their families and themselves, it achieves this.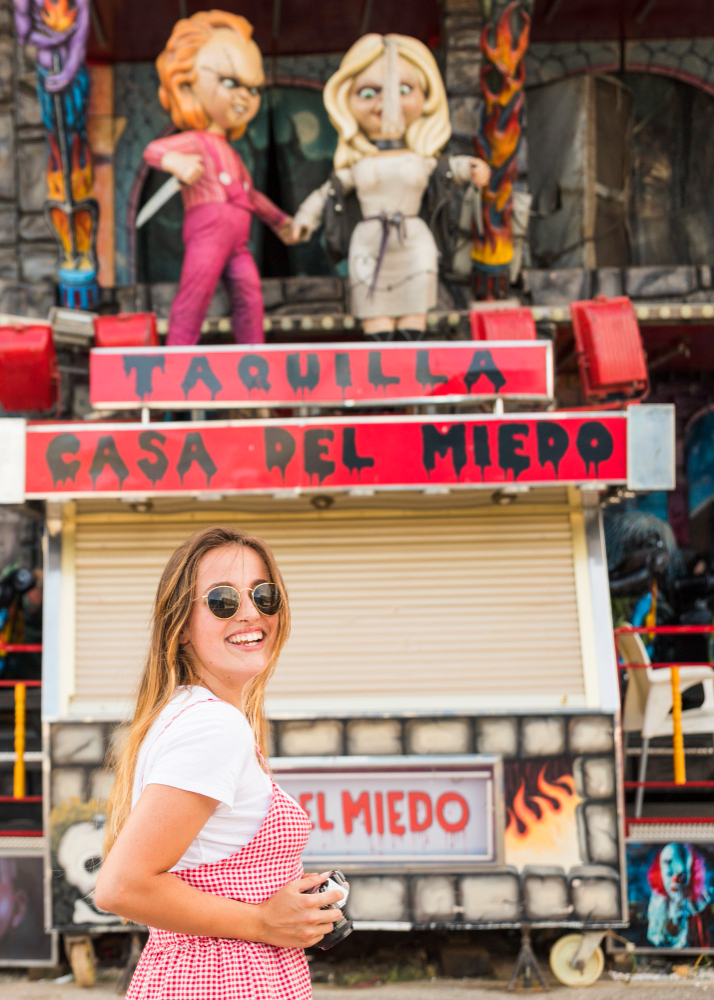 Immerse yourself in Rio's urban art
Street art and urban art installation enthusiasts can find plenty of inspiration in Rio de Janeiro (and elsewhere in Brazil). You may find vibrant street murals delivering socio-economic, cultural, and political themes all across Rio's districts, from formal street art public exhibitions to back alleys in the favelas.
The vibrant Selarón Steps at the border of Rio's Lapa and Santa Teresa districts may be the best example of a public artwork that impacts neighbourhoods and urban development.
Hike Pico do Papagaio; the Apex of Ilha Grande
Ilha Grande, a leper colony that later became a maximum security jail, is only a short drive and boat journey from Rio de Janeiro (until 1994). The island is now accessible to the general public. You won't find any large resorts or development because it is a car-free nature reserve with restrictions on growth. And that's advantageous.
Climbing Pico do Papagaio (Parrot Peak), Ilha Grande's highest peak, is one of the greatest ways to take in the grandeur of both the island and Brazil's southern coast.
Devour a local moqueca on the Brazillian beach
Typically cooked with coconut milk, palm oil, very mild flavour, fish, seafood, or a mix of the two, a Brazilian moqueca is a substantial stew. On Ilha Grande, roasted bananas were used to make the native moqueca delicacy (moqueca de piexe con banana-da-terra). Although the combination might seem strange, especially to someone who dislikes bananas like me, the contrast of deep savoury and sweet was really fantastic.
Explore the preserved Portuguese colonial cobblestoned streets of Paraty
Paraty is stuck in a time warp. Since the late 16th century, Paraty, one of Brazil's oldest port cities, has witnessed the growth and collapse of the trades in gold, slaves, and coffee. Its own destiny and prosperity have developed as expected. The preservation of the city gives a living gallery of 17th to 19th-century Portuguese colonial architecture because the city was on the verge of being abandoned in the early 20th century. You'll learn how and why Paraty is still a favourite among travellers.
Experience Samba da Benção
West African influences are strongly felt in the music and dance of Brazil, known as samba. With its emphasis on rhythm and drumming, samba makes it difficult to remain motionless as the beat permeates your body. Catch Samba da Benço, the Monday night Paraty samba dance party, on Praça da Matriz, the town's central plaza, if your time is right. Although it's free, donations are considerate and help to keep the music and fun going.
Take in the vastness of Iguazu Falls from the Brazil side
We frequently find ourselves sceptical about waterfalls. "Large, stunning waterfalls!" often refers to the actuality of a distant trickling.
The greatest network of waterfalls in the world, Iguazu, or Iguaçu in Brazil (a name derived from a Guarani indigenous root meaning "huge water"), may best be appreciated from the Brazil side of the falls (they are shared with Argentina). It is evidence of the beauty and strength of Mother Nature.
Go wildlife tracking and bird spotting on a late afternoon boat ride in the Pantanal
The Pantanal, the world's biggest inland wetland that stretches from western Brazil into eastern Bolivia and Paraguay, is also one of the world's biodiversity hotspots, despite not being as well-known as Brazil's Amazon farther north. It is home to more than 650 recognised species of birds and the highest concentration of animals in South America.
Our favourite way to experience the Pantanal up close and personal was a late-afternoon boat cruise with a native guide. We saw such myriad kinds of birds in such large numbers that it was important to just take it all in rather than count and take pictures.